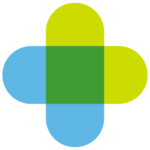 Dedicated To Patient Care
At Libido+ Medical Clinics (formerly Apollo Medical Clinic), patients are not just another number. Our team of highly qualified healthcare providers develop comprehensive, individualized treatment plans that successfully enhance your sexual function.
With immediate access to doctors and treatments, Libido+ Medical Clinics helps you take back control of your sexual health with best-in-class sexual health and rejuvenation services and treatments for both men and women.
By working with a local compounding pharmacy to source and custom mix the medication for our ED treatments, we're able to offer truly customized solutions with doses tailored to each patient. We are the only clinic that offers this type of dosage and mixtures, which is FDA-approved and has proven to be safe.
All of us at Libido+ Medical Clinic are passionate about helping others and dedicated to providing you with the best care possible. As a sexual health clinic for men, women and couples, we specialize in male and female sexual health, in addition to treating many other issues that directly affect sexual performance and overall health. 
In addition to sexual health and ED treatment, our scope of practice includes testosterone and hormone therapies, rejuvenation injection therapies, vitamin D therapy, and many other lifestyle enhancing therapies to help you start living your best life again. Our knowledgeable team provides a wide range of medication combinations at your disposal to create a treatment plan tailored to your specific needs.
INDIVIDUALIZED TREATMENTS
Unlike the popular "off-the-shelf" pills, you'll receive a tailor-made medical treatment plan designed by our board-certified physicians specifically for you and your needs.
NO SURGERY AND MINIMAL DISCOMFORT
Our treatment is a simple, yet powerful FDA-cleared, tailor-made prescription medication that's proven to be both safe and effective.
CUSTOM-BLENDED PRESCRIPTIONS
We offer over 187 combinations of medications to customize a treatment plan for your unique situation.
AFFORDABLE TREATMENT PLANS
Our treatment plans are cost-effective and have a 96% success rate, and if it doesn't work, your cost is zero. You have nothing to lose and a lot to gain.
Meet our Healthcare Providers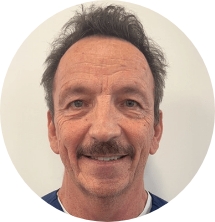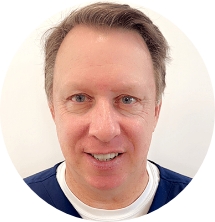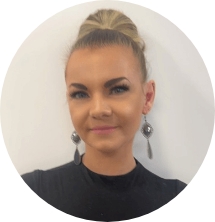 OFFICE MANAGER AND DIRECTOR OF CORPORATE EXPANSION
WHAT OUR PATIENTS HAVE TO SAY
ABOUT LIBIDO+ MEDICAL CLINIC
Do not WASTE another second worrying or wondering why! From the first time I walked in and met with Mark Benyamen, he made me feel comfortable about what I have been dealing with every day for the past few years! I made what I thought was a leap of faith to fix a huge issue impacting me sexually and, more importantly, mentally. The past couple of months working with Mark Benyamen, Brian Dumesnil, and Trish Herrmann have significantly improved my performance and the dysfunction I've been dealing with daily. I can't thank the Libido Medical team enough!
I kept bugging my husband to go in and seek treatment and now we are both so glad he did!
Because of the side effects, I can't take Viagra. The only person more excited than me about this wonderful treatment is my wife.
Thanks to your treatment, I no longer have to act my age. I feel 19 again!
Thank you for giving me my sex life back!
This is truly the best decision I've made in years.
The doctor and staff were very professional and extremely knowledgeable.
I appreciate the patience of the staff working with me to address my hesitation.
Skeptical at first … but it really works!
I am very pleased with my results and will recommend you to anyone in need of help.
I have tried other sexual health clinics with no luck. Thanks to Libido Medical, my world has changed. To anyone seeking help with ED, my recommendations is Don't Wait. Go see them today.
I have tried pills before. Sometimes they work, sometimes not, but I often suffered from unwanted side effects. My treatment from Libido Medical had no side effects and I started seeing positive results after the second visit. Now I feel much more confident.
LIBIDO+ MEDICAL CLINIC has literally changed my life for the better. I have never had more energy or enjoyed my partner more. Happy wife, happy life.
The doctor from LIBIDO+ came to my house, explained everything to me and I was so relieved to get my treatment at home and in private. Best decision I ever made; Highly recommend calling them.
I'm having better sex, more sex, never been happier or felt better. Thanks LIBIDO+ MEDICAL CLINIC.